OPENING HOURS
Visit us in our lab!
Address: 23-25 Lekka Str, 105 62 Athens, Greece
---
MONDAY - FRIDAY

900 - 1730
---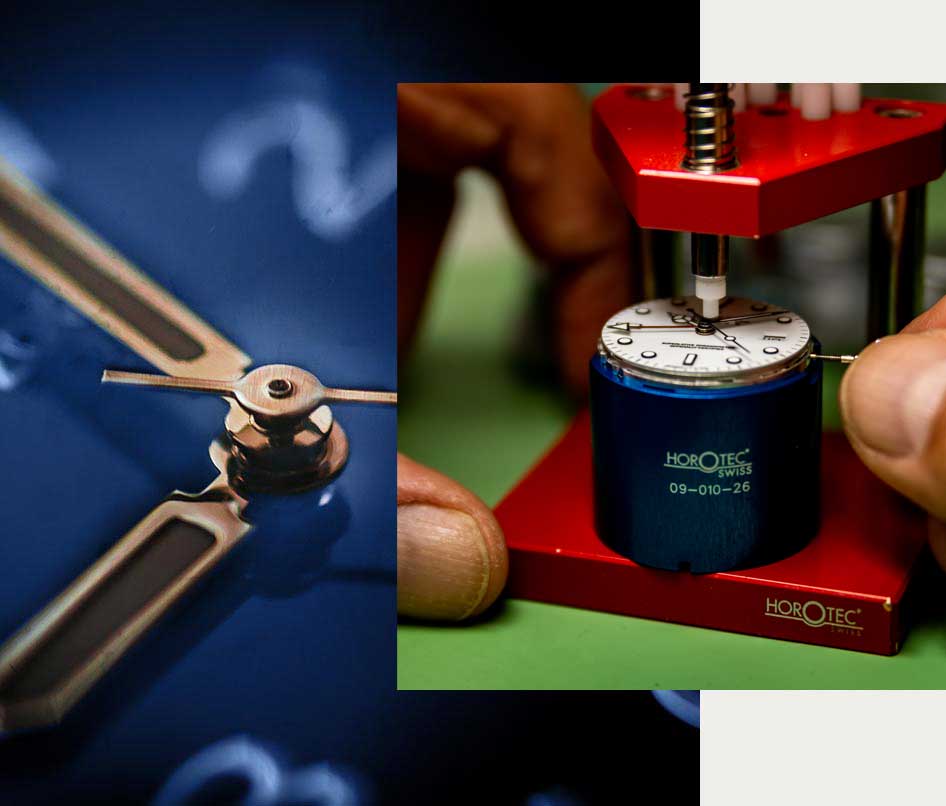 About Us
---
Our company watch art specializes in high quality repairs, servicing and restoration of both mechanical and quartz watches. Our leading edge tooling and equipment allow us to guarantee the best service in a shorter time. All our work is carried out in house using only genuine spare parts.
---
The specialist professional horologer Filippos Filipoppoulos also owner of watch art deals direct with you from start to finish. A graduate of the Greek Watchmaking State School and certified with the L2 PATEK PHILIPPE Cerificat he worked as a professor at the 4th Technical School of Athens. Highly skilled in Swiss techniques, he has collaborated with prestigious Fine Watchmaking Maisons such as PATEK PHILIPPE, HUBLOT, ULYSSE NARDIN, LONGINES, CITIZEN, VENUS, BREITLING.
---
In our workshop watch art at the centre of Athens, we value your trust.We look after your needs being aware of how precious your watch is for you. We pride ourselves in offering a first class experience, we welcome all brands and ensure that your timepiece performs in top condition.
---
The History of Watchmaking
---
Jean-Marc Vacheron opens the first watch lab in Geneva.
PATEK PHILIPPE manufactures the first wristwatch for the Countess Koscowicz of Hungary.
Hans Wilsdorf, at age 24, applies the small watch parts in watch mechanisms. Three years later 1908, Rolex is born.
Rolex manufactures the first water-resistant watch under the name OYSTER.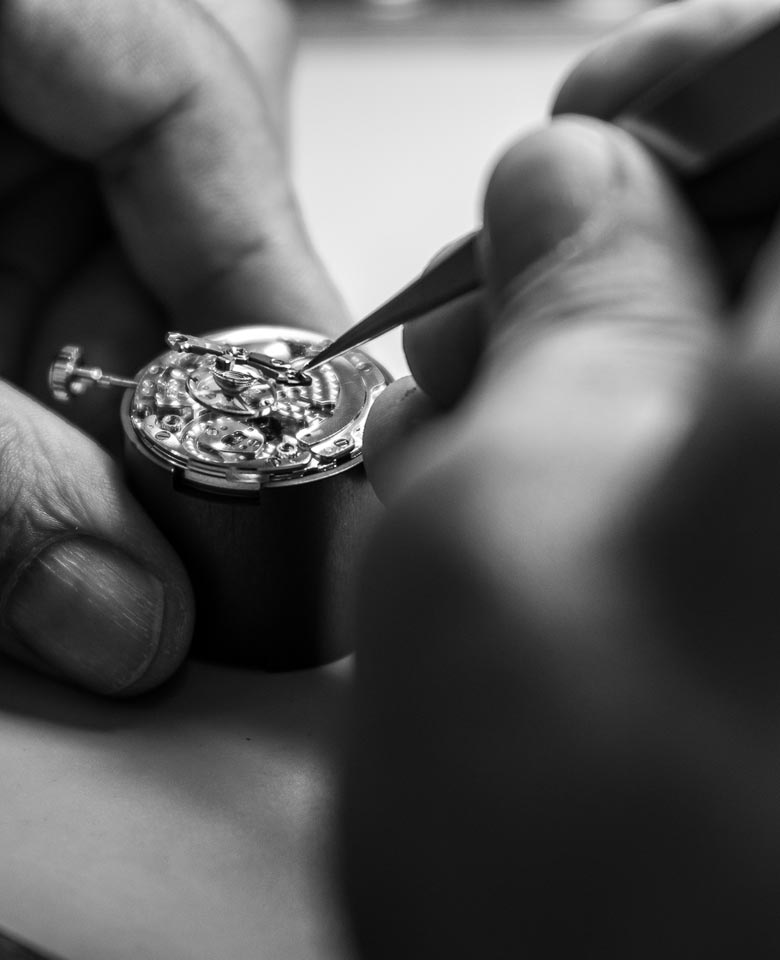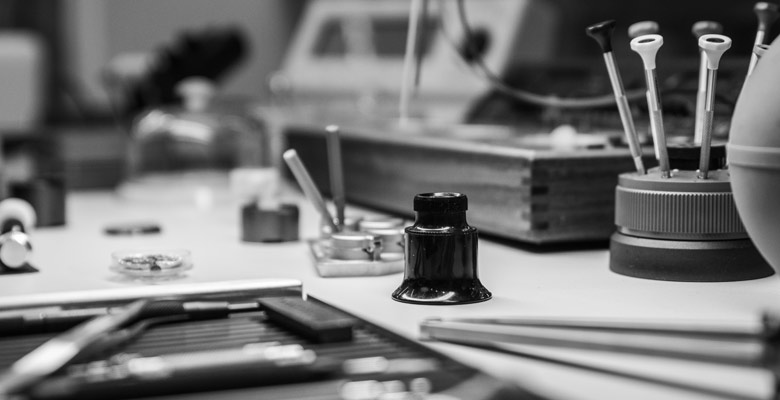 Dynamic test
The dynamic test of your watch is an innovative testing of the mechanism performance which is conducted exclusively in our highly equipped lab. The accuracy, the spring power, the escapement system and balancier degrees are tested according to the maintenance specifications of each brand. The whole process lasts only a few minutes and gives the full spectrum of the dynamic function of your watch.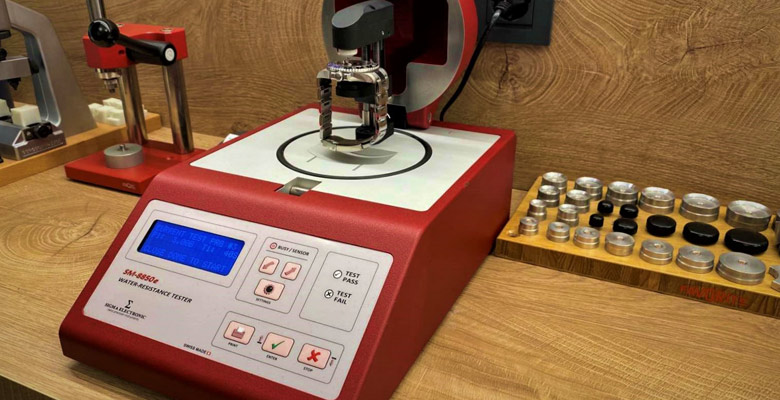 Pressure test
The pressure testing is done with our hi-tech SIGMA water resistance tester in our lab. At the end of the testing you receive a printed report of the water resistant performance of your watch.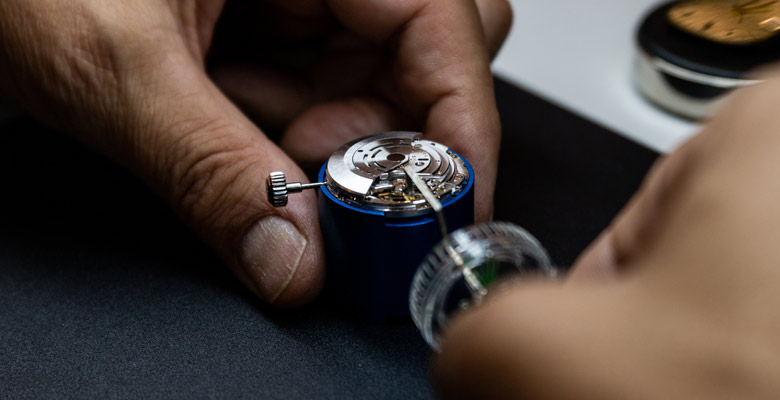 Complete Service
Our highly equipped lab can support the after sales service of a wide range of watch brands. The service is done according to the maintenance specifications of the manufacturer using only genuine spare parts. The full service also includes the complete recovery of the case and bracelet (polishing) according to the factory standards.(In every complete service we provide a 2-year written guarantee)
"Faire mieux si possible, ce qui est toujours possible!"
Jean-Marc Vacheron
---
How to properly maintain your watch
---
Small tips for the proper function of your watch.
If it is a quartz watch, meaning with a battery of up to two (2) years, it needs to be changed without wating for your watch to stop. If you do not do this the battery may leak, the circuit may be damaged and the mechanism may be oxidized, resulting in additional cost for its repair.

If your watch is mechanic, meaning selfwinding or manual, a complete service should be conducted every five to six years depending on its use. Mechanical watches have more parts and are subject to more frictions than quartz watches. Also, the special lubricants that manufacturers use lose throughout the years their lubricant capability and as a consequence your watch loses time and may even stop functioning.

It goes without saying that the service will be performed by a specialized watch maker (horloger) and strictly according to the manufacturer's specifications.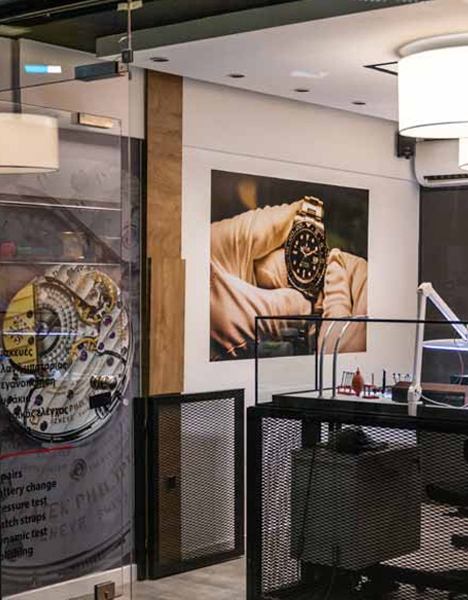 Contact Us
---
Send us your questions – comments by completing the contact form below